Fiber Optics System
Our Team :S.Sureshkumar, Pravin Raybole, Arun Kumar, M. Gopinathan, Satish Lokande, Digambar
Upgrade Plan:
 Broadband analog fiber optic link  GMRT Upgrade.
 Ethernet link to antennas  1 Gbps.
 Supporting existing fiber optic link with smooth upgrade.
 8 x 1 GBE Long haul fiber optic link
 Fiber Optic LAN for GMRT  Fiber to your work place.
 RF common box with fiber connectivity  15 meter dish.    
Block Diagram:
1. Proposed New Scheme: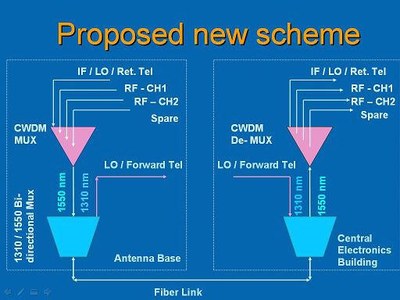 2. Cascaded Optical Fiber System: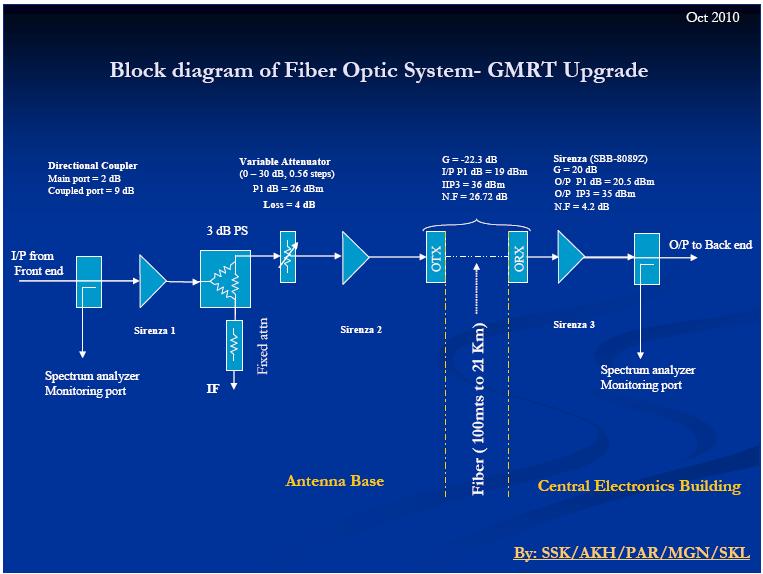 3. Optical Configuration: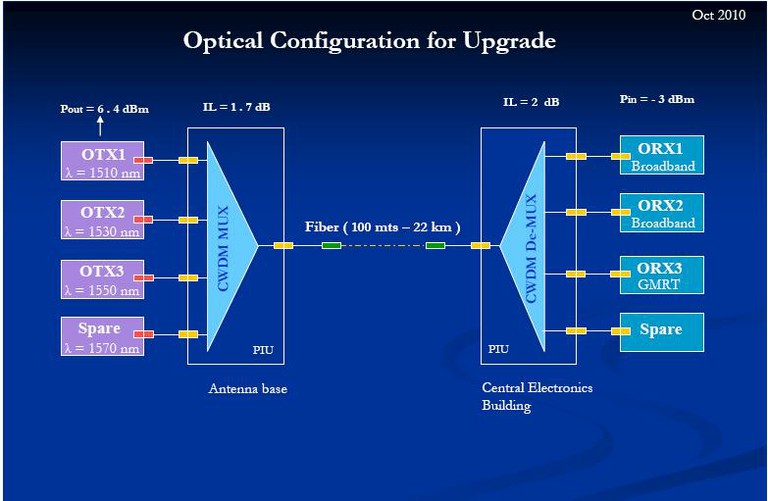 Specifications:
1. Cascaded performance of OFC: